We are all told to follow our dreams, but how many of us actually do?
One of my many goals in life is to do, see, and accomplish as much as possible. Some would say I am an action seeker, an adrenaline junkie – of which I can't disagree. Don't get me wrong, I don't spend my free time jumping out of planes or repelling down a mountain face, although that does sound pretty awesome!
MY LIFE HAS BEEN A SERIES OF ADVENTURES AND OPPORTUNITIES THAT HAVE ALLOWED ME TO SEE THE WORLD THROUGH A VIEW THAT MOST OFTEN FAIL TO UNDERSTAND.
My passion is science. I have spent my entire life questioning why things work the way they do, and our Earth is my greatest muse. Those who know me know that I am probably the biggest science nerd out there, as my love for cool facts and science puns has no end. I watch documentaries for fun. I scroll through science blogs to learn about the latest happenings. One time I even read my entire 1054 page biology textbook just for the heck of it because I thought it was so cool. It is through this passion that I see the world in a different way, and my crave for understanding keeps me on the pursuit for more.
The world is awesome. It is filled with sights, sunsets, and spectacular places that one can at best only imagine in their wildest dreams. I've sailed across an ocean by using only the stars as guidance. I've flown a plane over the sea ice in the Arctic. I've laid on the bottom of the ocean 120ft down and watched the waves roll above me. I've climbed through clouds to reach the peak of an active volcano.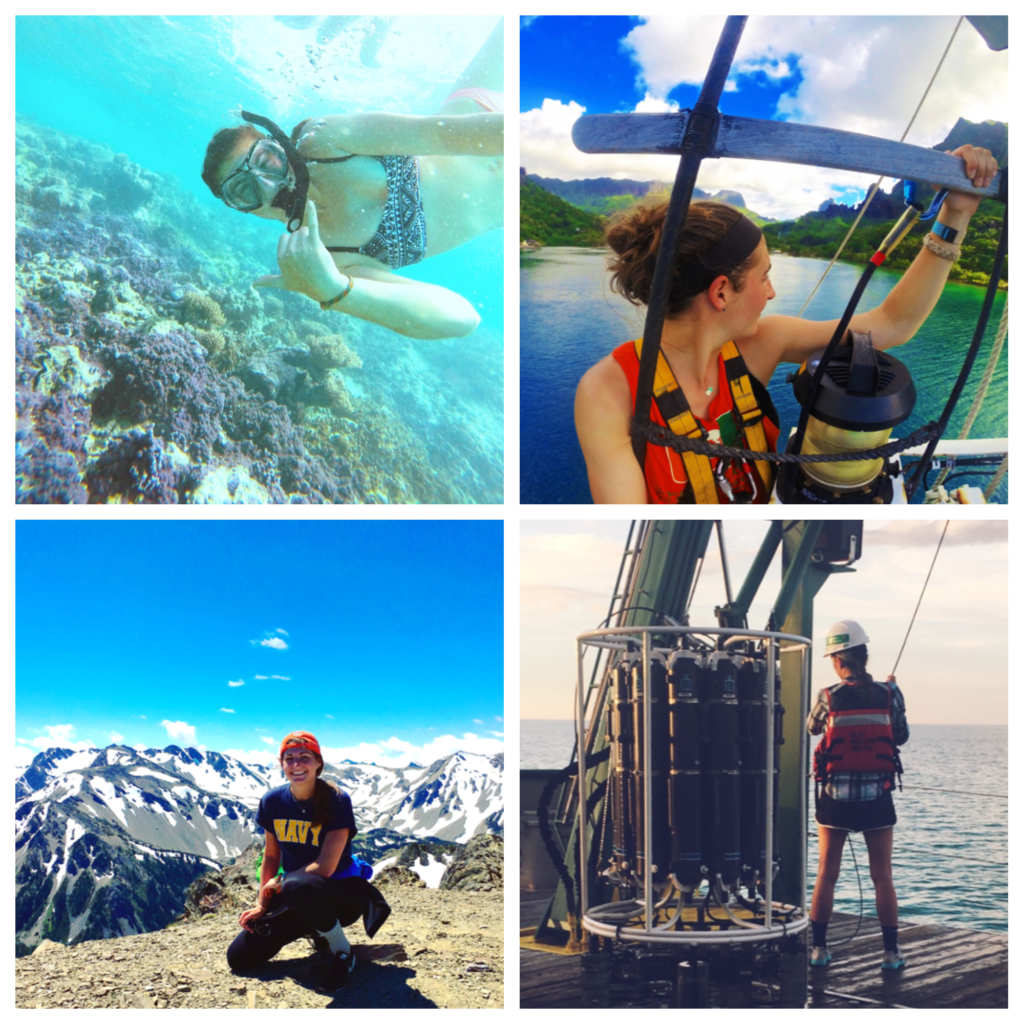 WHAT DO ALL OF THESE THINGS, AMONG MANY MORE, HAVE IN COMMON YOU ASK? MY INSANE DESIRE TO LEARN HOW THE EARTH WORKS.
My current studies in Marine Science, Chemistry, and Meteorology have taken me down a long road of oceanography, physics, biology, geology, quantum mechanics, thermodynamics, evolution, organic chemistry, biogeochemistry, and every other mind-blowing science class I could possibly fit in my schedule. And mind-blowing they were. Instead of simply gawking at Mother Nature's works of art, I now gawk in amazement at the science, explainable or not, behind how it came to be.
What exactly are clouds and why do they float in the air? How did mountains form? What controls the waves? Why are sunsets so beautiful? How can the ocean be filled with so many different types of species, each of different sizes, shapes, and colors? I could tell you the answer to all of these questions, but what fun would that be?
I encourage you to find out for yourself, let the world blow your mind! Travel, be spontaneous, dive to deep depths, and take a moment to look at things up close and far away.
CHALLENGE THEORIES; CREATE YOUR OWN OPINIONS.
Let the world be your muse and an opportunity to enrich your life with knowledge and passion. I have experienced a lot in my mere 21 years on this earth, and I know there is much more in store as I continue to pursue my passions.
We as divers have an opportunity to see the world from a unique perspective, one that most don't get a chance to see. Seize the opportunity, captivate your mind with new things, and share your passions with the world around you.
And so I leave you with this: find that one thing you love, and never let it go.
Leah Chomiak
Ocean Lover and Adventure Seeker